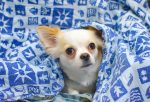 Introduction
Welcome to our complete guide on Chihuahua care! Whether you're a proud owner of this delightful breed or considering bringing one into your home, this article will provide you with all the essential information to ensure your Chihuahua leads a happy and healthy life. We will cover various aspects of caring for these pint-sized companions, including nutrition, exercise, grooming, training, and common health concerns. Let's dive in!
Table of Contents
Understanding the Chihuahua Breed
Providing a Nutritious Diet
Regular Exercise and Mental Stimulation
Grooming Tips for Your Chihuahua
Training Techniques for a Well-Behaved Chihuahua
Preventive Healthcare and Vaccinations
Common Health Issues in Chihuahuas
Creating a Safe Environment at Home
Traveling with Your Chihuahua
Socialization and Interaction with Other Pets
Understanding Chihuahua Behavior
Chihuahua's Unique Personality Traits
Recognizing Signs of Discomfort or Distress
Chihuahua's Lifespan and Aging Care
Conclusion
1. Understanding the Chihuahua Breed
Chihuahuas are a small, spirited breed known for their big personalities. Originating from Mexico, they come in different coat variations, including smooth-coat and long-coat. Chihuahuas are highly loyal, affectionate, and thrive on human companionship. Understanding their unique traits and needs is crucial for providing optimal care.
2. Providing a Nutritious Diet
A balanced diet is essential for your Chihuahua's overall health. Choose high-quality dog food specifically formulated for small breeds. Ensure the food contains essential nutrients such as protein, healthy fats, carbohydrates, vitamins, and minerals. Consult your veterinarian for personalized dietary recommendations and avoid overfeeding, as Chihuahuas can be prone to weight gain.
3. Regular Exercise and Mental Stimulation
Although Chihuahuas are small, they still require regular exercise to stay fit and mentally stimulated. Daily walks, interactive play sessions, and puzzle toys can keep them physically and mentally engaged. Remember to consider their size and provide a safe environment for exercise.
4. Grooming Tips for Your Chihuahua
Proper grooming is vital to keep your Chihuahua's coat and skin healthy. Regular brushing, nail trims, and teeth cleaning are essential. Pay attention to their ears, as Chihuahuas can be prone to ear infections. Regular grooming sessions also provide an opportunity to bond with your furry friend.
5. Training Techniques for a Well-Behaved Chihuahua
Training your Chihuahua is important for their well-being and your peace of mind. Start with basic obedience commands such as sit, stay, and come. Use positive reinforcement techniques like treats and praise to encourage good behavior. Consistency, patience, and a gentle approach are key when training Chihuahuas.
6. Preventive Healthcare and Vaccinations
Regular veterinary check-ups, vaccinations, and preventive treatments are crucial for your Chihuahua's health. Schedule annual examinations and keep up with recommended vaccinations and parasite prevention. Your veterinarian can guide you on the appropriate vaccination schedule and provide necessary healthcare advice.
7. Common Health Issues in Chihuahuas
Chihuahuas may be prone to certain health issues, including dental problems, patellar luxation, heart disease, and hypoglycemia. Being aware of these conditions can help you identify early warning signs and seek prompt veterinary care. Regular monitoring and preventive measures can minimize the risk of these health issues.
8. Creating a Safe Environment at Home
Ensure your home is a safe haven for your Chihuahua. Remove any potential hazards, secure electrical cords, and keep toxic substances out of reach. Provide comfortable bedding, a designated space, and access to fresh water. Chihuahuas love to burrow, so consider providing cozy blankets or beds for their comfort.
9. Traveling with Your Chihuahua
When traveling with your Chihuahua, prioritize their safety and well-being. Use a secure carrier or harness to prevent injuries during transit. Pack essentials such as food, water, medications, and comfort items. Plan frequent breaks for exercise and bathroom breaks, and ensure your Chihuahua is properly identified with a microchip or ID tag.
10. Socialization and Interaction with Other Pets
Early socialization is crucial for Chihuahuas to develop good behavior and positive interactions with other pets and people. Gradually expose them to various environments, sounds, and experiences. Supervise their interactions with other animals, and encourage positive associations through rewards and praise.
11. Understanding Chihuahua Behavior
Chihuahuas have distinct behavior patterns that are important to understand as an owner. They can be protective, vocal, and prone to separation anxiety. Spend quality time with your Chihuahua, provide mental stimulation, and create a calm environment to help alleviate any behavioral issues.
12. Chihuahua's Unique Personality Traits
Chihuahuas have a range of personality traits that make them endearing companions. They are often confident, alert, and fiercely loyal to their owners. Their small size does not diminish their intelligence or ability to form strong bonds. Embrace their unique personalities and provide them with love, care, and positive reinforcement.
13. Recognizing Signs of Discomfort or Distress
As a responsible owner, it's crucial to recognize signs of discomfort or distress in your Chihuahua. These can include excessive panting, restlessness, loss of appetite, aggression, or changes in behavior. If you notice any concerning signs, consult your veterinarian for a thorough evaluation and appropriate treatment.
14. Chihuahua's Lifespan and Aging Care
Chihuahuas have a relatively long lifespan compared to larger dog breeds, often living up to 15 years or more. As they age, their needs may change. Provide a comfortable environment, monitor their health closely, and adjust their diet and exercise routine as recommended by your veterinarian.
15. Conclusion
In conclusion, caring for a Chihuahua requires attention to their unique needs and traits. By providing a nutritious diet, regular exercise, grooming, training, and preventive healthcare, you can ensure your Chihuahua lives a long, happy, and healthy life. Remember to shower them with love and enjoy the special bond you share.
Frequently Asked Questions
1. How often should I feed my Chihuahua?
It's recommended to feed adult Chihuahuas two to three small meals per day, divided into appropriate portions. Consult your veterinarian for specific dietary recommendations based on your Chihuahua's age, weight, and activity level.
2. Are Chihuahuas good with children?
Chihuahuas can be good companions for older children who understand how to handle small dogs delicately. Supervision is always necessary to ensure positive interactions and prevent accidental injuries.
3. Do Chihuahuas require a lot of exercise?
Chihuahuas have moderate exercise needs. Daily walks, play sessions, and mental stimulation activities are essential for their overall well-being. However, their exercise requirements can be met within a smaller space compared to larger breeds.
4. How do I groom my Chihuahua's teeth?
Regular toothbrushing using a dog-specific toothbrush and toothpaste is recommended. Start by introducing your Chihuahua to the taste of the toothpaste and gradually progress to brushing their teeth gently. Your veterinarian can provide guidance on proper dental care techniques.
5. Are Chihuahuas prone to barking excessively?
Chihuahuas have a tendency to bark more compared to some other breeds. Early socialization and training can help manage excessive barking. Providing mental stimulation and addressing any underlying anxiety can also contribute to reducing excessive barking.